Interstate 75 / 1.039 miles North of Woodberry Road - CH814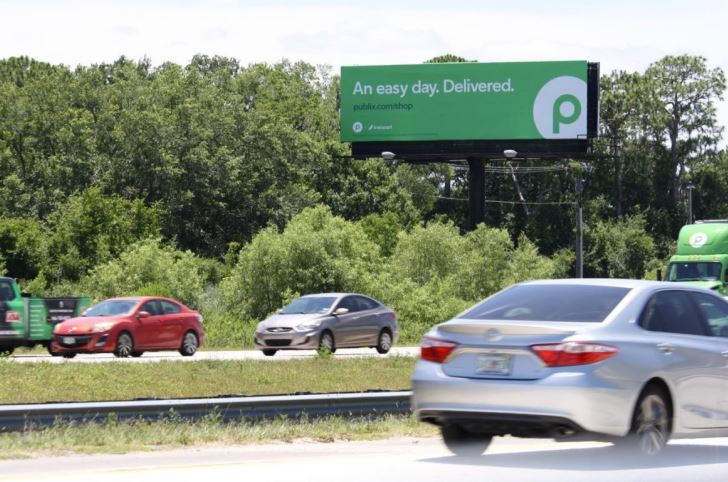 Location: Brandon, FL 33510
Coordinates: 27.96699000, -82.32571000
Market: TAMPA-ST. PETERSBURG, (SARASOTA), FL
Type: Billboard - Outdoor Billboard
Facing: North
Traffic Direction: Southbound
Read: Lefthand
Dimensions: 14 x 48
Illuminated: Yes
Impressions: 460,198
Available: Yes!
This high-profile panel is 2.38 miles south of the I-75 and I-4 intersection, two of the busiest interstates in Florida, and at the
gateway to Tampa.
o The prized panel is less than two miles from the first exit to Brandon, a heavily congested stretch that bottlenecks daily.
o Minutes from downtown Tampa and professional football, ice hockey and baseball venues. Nearby attractions include
Busch Gardens, Adventure Island, and the Florida Aquarium.
o Bradenton and Sarasota, both year around destinations for local and tourist beach visitors, are only a short drive south.
o The popular beaches of St. Petersburg and Clearwater are a short drive west.
o Traffic counts in this location are among the highest in the Tampa market, which enjoys an exponentially high growth rate.
Brandon - FL - Outdoor Billboard - Billboard
Return To Billboard List